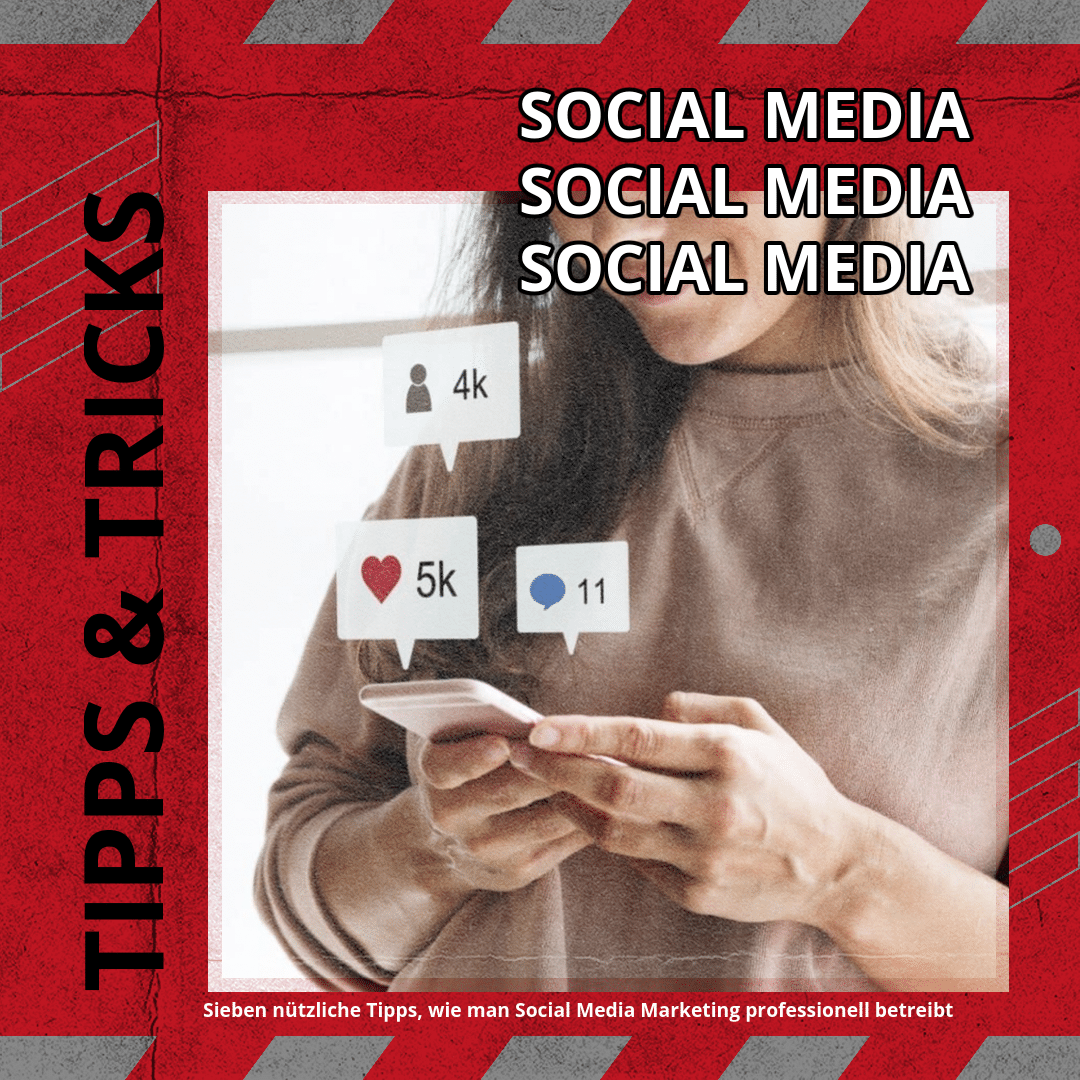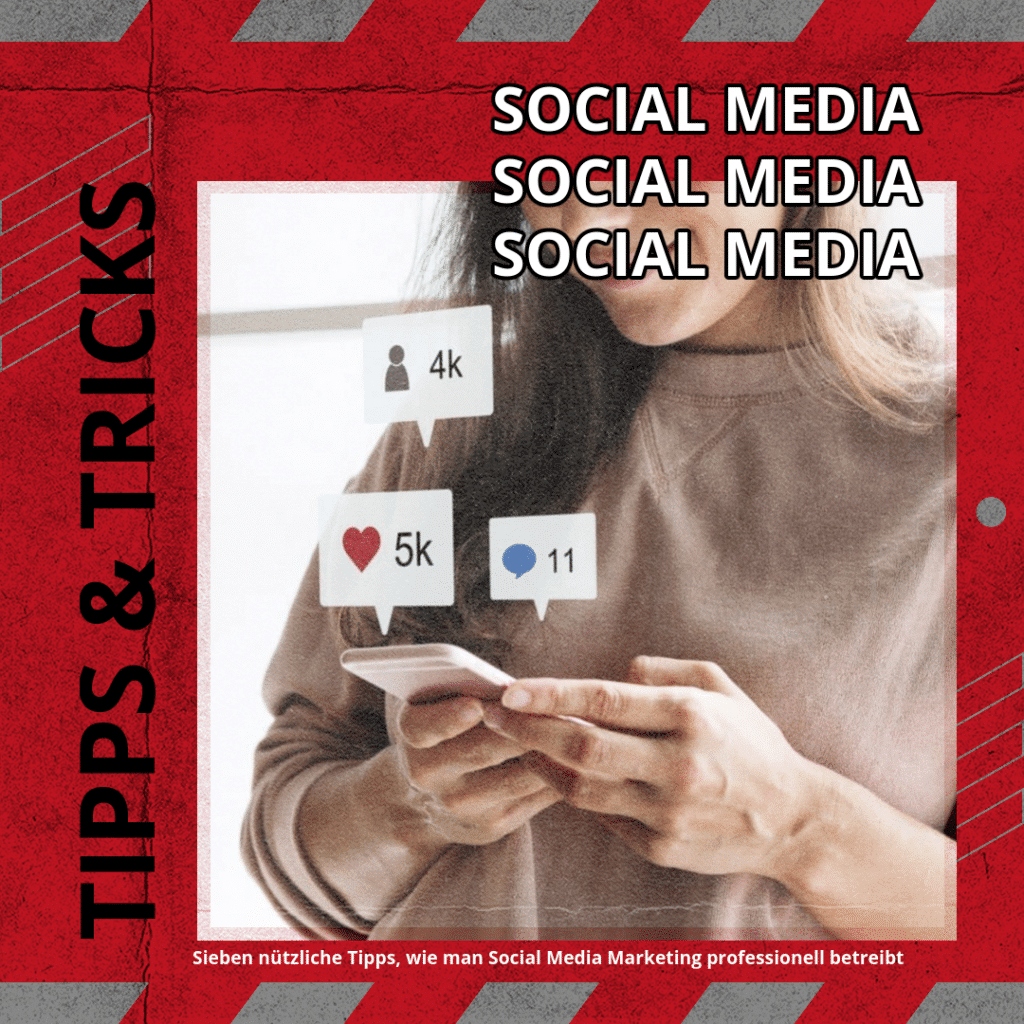 Social Media Marketing – die größte Chance für StartUps und das unumgängliche Leid für alle, die sich nicht damit auskennen
An Social Media kommt heutzutage keiner mehr vorbei. Vom Bäcker bis zum Elektriker, von kleinen und mittelständischen Unternehmen (KMU) bis hin zu Großkonzernen – alle betreiben Social-Media-Kanäle und wollen mit ihnen Erfolg haben. Aber wie heißt es so schön: "Aller Anfang ist schwer". Mit diesen sieben Tipps möchte ich Ihnen den Start in die Social-Media-Welt erleichtern bzw. Ihnen helfen, die ersten kleinen Fehler, die alle einmal gemacht haben, auszubügeln bzw. gleich von Anfang an zu vermeiden.
Erster Tipp: Die Wahl der Social-Media-Kanäle
Mittlerweile gibt es viele sehr unterschiedliche Social-Media-Kanäle wie z. B. Facebook, Instagram, Google Plus, Pinterest, Youtube, Twitter, Xing und LinkedIN, um nur die gängigsten und größten zu nennen. Bevor man sich also Gedanken darüber macht, was man auf den Social-Media-Kanälen postet, geht es erst einmal darum, den richtigen Social-Media-Kanal für sich/seine Firma zu finden.
Das wichtigste Kriterium hierbei ist die Zielgruppe. Wende ich mich an eine reine B2B-Zielgruppe ist Instagram oder Pinterest wahrscheinlich nicht der richtige Kanal für mich. Weitere Kriterien sind die Zeit, die man einsetzen kann für Social Media Marketing, denn nur ein regelmäßig gepflegter Social-Media-Kanal ist ein Social-Media-Kanal, der auch etwas bringt. Wenn Sie nur wenig Zeit haben, sollten Sie sich auf nur einen oder maximal zwei Social-Media-Kanäle konzentrieren.
Zweiter Tipp: Vergessen Sie nicht den Call to Action!
Ein Social Media Post hat erst dann etwas wirklich gebracht, wenn der Nutzer der ihn sieht, hinterher eine Aktion durchführt (z. B. auf einen Link klickt, um weiter zu lesen, damit Sie den Traffic auf Ihrer Website haben und nicht nur auf dem Social-Media-Kanal), ein Produkt anschließend auf Ihrer Website kauft, an einer Rabatt-Aktion teilnimmt oder den Post einfach nur likt und shart. Um dies zu erreichen, benötigt man einen CALL to ACTION, einen Aufruf an den Nutzer, etwas Bestimmtes zu tun. Dieser kann in der Bildsprache integriert sein (siehe nächster Tipp) oder im Text vorkommen. Einer der am häufigsten eingesetzte Call to Action ist: "HIER KLICKEN", aber auch "JETZT BESTELLEN" oder "WEITER ZUM ARTIKEL". Das Wichtigste hierbei ist, dass der Call to Action gut sichtbar und eindeutig ist.
Dritter Tipp: Nicht denselben Content überall gleichzeitig posten
Mehrere Social-Media-Kanäle gleichzeitig zu betreiben, klingt am Anfang immer relativ einfach. Man muss nur einen Post/Artikel schreiben und diesen anschließend auf allen Kanälen posten, und dann funktioniert das schon. Leider ist dies einer der beliebtesten Trugschlüsse im Social Media Marketing. Denn gerade am Anfang, wenn man auf den Kanälen startet, hat man eine sehr große Schnittmenge an Followern, d. h., dass dieselben Personen einem auf mehreren Social-Media-Kanälen folgen und im Falle eines solchen Postes dann dieselben Inhalte doppelt oder noch öfter bekommen. Verständlicherweise führt dies dazu, dass der Follower entweder einige der Social-Media-Kanäle nicht mehr abonniert oder gar im schlimmsten Fall alle verlässt.
Besser ist es, themenspezifische, auf die jeweilige Zielgruppe abgestimmte Artikel immer nur auf einem Social-Media-Kanal zu posten und maximal, wenn es ein sehr wichtiges Thema oder eine allgemeine Nachricht ist wie z. B. ein Messeauftritt oder Ähnliches, den Artikel in unterschiedlichen Variationen mit einer Zeitversetzung von ein bis zwei Tagen zu posten, damit sich die Follower nicht belästigt fühlen.
Vierter Tipp: Benutzen Sie eine einheitliche Bildsprache und vergessen Sie Ihr Brand / Logo nicht!
Die Bildsprache von Bildern auf Social-Media-Kanälen sollte einheitlich sein, damit diese einen Wiedererkennungswert haben. Im besten Fall erkennt man Ihre Marke sofort bereits anhand des Bildes, ohne auch nur richtig hinzusehen, weil Ihre Bildsprache bereits ins Unterbewusstsein Ihrer Follower vorgedrungen ist. Eine der häufigsten Fehler hier ist es, das Logo der Marke auf dem Bild zu vergessen, denn man geht ja davon aus, dass, wenn jemand das Bild sieht, er sich ja auf dem Social-Media-Profil der Firma befindet. Der Fehler an diesem Gedankengang ist, dass, sobald das Bild geteilt/geshart wurde, das Bild nicht mehr nur auf Ihrem Social-Media-Profil gesehen wird, sondern auch auf dem Profil der Person, die das Bild geteilt hat. Somit verringert sich der Effekt der Viralität – was ja schließlich das herausragendste Kriterium für Social Media ist – und die Effektivität für Ihre Marke.
Fünfter Tipp: Der Redaktionsplan und die Wiederverwendung von Content
Einen Redaktionsplan zu führen, scheinen viele gerade am Anfang, gerade wenn man noch sehr wenige Posts macht, für überflüssig zu halten. Er hilft einem jedoch von Anfang an, einen Plan zu haben, wann man etwas postet, und dass man vor allem keine Sprünge in den Zeiträumen hat – z. B. fünf Posts an einem Tag, dann 2 Wochen keine Posts, dann drei Posts in der Woche, zwei Monate nichts usw.
Das kontinuierliche gleichmäßige Posten sorgt dafür, dass Ihre Follower bei der Stange bleiben und Ihre Anzahl an Follower auch stetig wächst. Ein weiterer Vorteil des Redaktionsplans ist, dass Sie immer einen Überblick haben, was Sie bereits geschrieben und gepostet haben – erstens für das zeitversetzte Posten, wie in Tipp drei erwähnt, und zweitens, um den Artikel nach einiger Zeit wieder zu verwenden. Nehmen wir einfach diesen Artikel als Beispiel: Sobald ich diesen Artikel fertig geschrieben habe, werde ich ihn hier auf dieser Seite veröffentlichen. Dann erscheint dieser nach und nach auf meinen Social-Media-Kanälen. In 3 – 4 Monaten werde ich ihn für alle, die ihn noch nicht gelesen haben, noch einmal in den Kanälen posten mit einem abgewandelten Teaser-Text und ggf, wenn er noch aktuell ist, noch einige weitere Male, je nachdem, wie schnell neue Follower dazukommen. Somit nutze ich diesen Artikel nicht nur einmal, sondern öfter, und mein Redaktionsplan hilft mir dabei, nicht den Überblick zu verlieren, wann ich den Artikel das letzte Mal verwendet habe. Denn wie hat Albert Einstein so schön erkannt: " Zeit ist relativ."
Der Redaktionsplan hilft zusätzlich noch beim Brainstormen, was für Artikel man überhaupt veröffentlichen will, und auch dabei, wann und wie man den Turnus der Posts ggf. erhöhen kann. (Siehe nächster Tipp).
Sechster Tipp: Am Anfang lieber etwas langsam machen und sich dann steigern
Im ersten Tipp habe ich es ja bereits erwähnt, dass man sich am besten erst einmal, je nachdem, wie viel Zeit man hat, nur auf wenige Social-Media-Kanäle beschränken sollte. Das Gleiche gilt auch für den Turnus der Posts (also den Abstand zwischen den Posts). Damit Sie Ihre Follower und potenziellen Follower am Anfang nicht mit einer gewaltigen Flut von Posts konfrontieren, die ggf. sehr abschreckend oder nervend wirken können, empfehle ich am Anfang, nur mit einem oder zwei Posts die Woche zu beginnen und dann den Turnus, sobald Sie auch mehr Follower haben, nach und nach zu erhöhen. Natürlich vorausgesetzt, Sie haben auch immer etwas Relevantes zu sagen,. Wenn nicht, bleiben Sie bei einem bis zwei Posts in der Woche. Der Redaktionsplan (Tipp fünf) wird Ihnen bei der Planung hier helfen.
Siebter Tipp: Vergessen Sie Ihr/die privates/n Profil/e nicht!
Warum Sie Ihr privates Profil und die privaten Profile nicht vergessen dürfen? Sie sind ja schließlich privat, fragen Sie sich jetzt? Es sind immer Personen, die zum Schluss ein Unternehmen repräsentieren. Heutzutage hat fast jeder ein oder mehrere Social-Media-Profile. In diesen ist oft der Arbeitgeber angegeben, d. h., die komplette Belegschaft repräsentiert ihr Unternehmen in den Social-Media-Kanälen, nicht nur ihr Unternehmensprofil.
Für das Führungspersonal, die auch in Artikeln ab und zu erwähnt werden, ist es deshalb sehr wichtig, dass die Profile gepflegt sind. Die restliche Belegschaft sollte man jedoch auch nicht vergessen, denn sobald der Arbeitgeber im Profil angegeben wird, werden diese Mitarbeiter ggf. mit all ihren Äußerungen mit ihrem Unternehmen in Verbindung gebracht. Um hier für klare Richtlinien zu sorgen und bei Verstößen etwas in der Hand zu haben, empfehle ich deshalb die Ausgabe einer Social Media Guideline an Mitarbeiter – am besten bereits direkt mit dem Arbeitsvertrag. Tipps zum Erstellen der Social Media Guideline gibt zum Beispiel der BVDW (Bundesverband digitale Wirtschaft e. V.) hier: "10 Tipps für Unternehmen und ihre Mitarbeiter."
Mit diesen 7 Tipps sind Sie gerüstet für den Start ins Social Media Marketing.